---
Posted: December 01, 2023
AFFILIATES - All
Western Indiana Community Foundation Announces Fountain County Lilly Endowment Community Scholarship Recipient
Haley Webb has been named the recipient of the 2024 Lilly Endowment Community Scholarship in Fountain County. Lilly Endowment Community Scholars are known for their community involvement, academic achievement, character, and leadership.  Haley is the 43rd Fountain County recipient of the Lilly Endowment Community Scholarship.
Each Lilly Endowment Community Scholarship provides for full tuition, required fees, and a special allocation of up to $900 per year for required books and required equipment for four years of undergraduate study on a full-time basis leading to a baccalaureate degree at any eligible Indiana public or private nonprofit college or university. Lilly Endowment Community Scholars may also participate in the Lilly Scholars Network (LSN), which connects scholars with resources and opportunities to be active leaders on their campuses and in their communities. Both the scholarship program and LSN are supported by grants from Lilly Endowment to Independent Colleges of Indiana (ICI) and Indiana Humanities.
Miss Webb, of Fountain Central High School, has plans to attend Indiana State University and pursue a career in Speech and Hearing Sciences.  Haley ranks 1st in her graduating class with a 4.0 GPA.  She is the daughter of Christopher and Krista Webb of Veedersburg.
Haley has been involved in numerous clubs, organizations, and sporting activities as she pursued her high school education including Tennis, Swimming, Spanish Club, National Honors Society, Boys' Tennis Manager, and more. Haley also teaches a Sunday School Preschool class and has volunteered her time with many different organizations throughout her high school career.
One of Miss Webb's references wrote, "I have taught preschool for more than 20 years, and in all my time I have never seen a teenager be so devoted to giving back. Haley doesn't do it because she needs to have more things on her resume. She doesn't do it because her parents told her she should. She has always been a person who just helps because she knows there is a need. She interacts well with the students and their parents. Haley is just one of those people you are glad you know. She is kind and considerate of others. She leads her peers well as an athlete and in the classroom. She is extremely humble and thoughtful. I can't wait to see the fruit from all the seeds she has planted in her young life."
Twenty-seven Fountain County students applied for this year's Lilly Scholarship.  The first phase of the selection process included the high school faculty of each school recommending up to six applicants from their school to be considered by the local scholarship committee representing the same school district.
The second phase included each scholarship committee reviewing the applications and interviewing each applicant.  Two nominees from each school are selected based on consensus.
The third phase of the selection process included each of the two nominees from each school being interviewed by the scholarship committees representing the two other school districts.  Each committee member independently scores each applicant in six categories including academic performance, school activities and work, volunteerism, financial need, letters of reference and a personal interview with each committee member.
Following the final scoring, finalists were forwarded to Independent Colleges of Indiana, Inc. (ICI) for final selection of the Western Indiana Community Foundation's Lilly Endowment Community Scholarship recipient.
Lilly Endowment created the Lilly Endowment Community Scholarship Program for the 1998-1999 school year and has supported the program every year since with tuition grants totaling in excess of $505 million. More than 5,200 Indiana students have received the Lilly Endowment Community Scholarship since the program's inception.
The primary purposes of the Lilly Endowment Community Scholarship Program are: 1) to help raise the level of educational attainment in Indiana; 2) to increase awareness of the beneficial roles Indiana community foundations can play in their communities; and 3) to encourage and support the efforts of current and past Lilly Endowment Community Scholars to engage with each other and with Indiana business, governmental, educational, nonprofit and civic leaders to improve the quality of life in Indiana generally and in local communities throughout the state.
Western Indiana Community Foundation, established in 1990, is a nonprofit, tax-exempt philanthropic organization that was founded as Western Indiana's partner, resource, and steward in philanthropy.  The Foundation manages $34.3 million in charitable assets and administers over 315 charitable funds – each of which supports the unique charitable intent of the donor who established the fund.  Annually, the Foundation awards nearly 1.2 million dollars in grants and scholarships to support Fountain County communities and is a National Standards certified community foundation.
Lilly Endowment, Inc. is an Indianapolis-based private philanthropic foundation created in 1937 by J.K. Lilly Sr. and his sons Eli and J.K. Jr. through gifts of stock in their pharmaceutical business, Eli Lilly and Company. Although the gifts of stock remain a financial bedrock of the Endowment, it is a separate entity from the company, with a distinct governing board, staff and location. In keeping with the founders' wishes, the Endowment supports the causes of community development, education and religion. The Endowment funds significant programs throughout the United States, especially in the field of religion. However, it maintains a special commitment to its founders' hometown, Indianapolis, and home state, Indiana.
Since 1997, Independent Colleges of Indiana has administered the Lilly Endowment Community Scholarship Program statewide with funding provided by Lilly Endowment. Founded in 1948, ICI serves as the collective voice for the state's 29 private, nonprofit colleges and universities. ICI institutions employ over 22,000 Hoosiers and generate a total local economic impact of over $5 billion annually. Students at ICI colleges have Indiana's highest four-year, on-time graduation rates, and ICI institutions produce 30 percent of Indiana's bachelor's degrees while enrolling 20 percent of its undergraduates.
###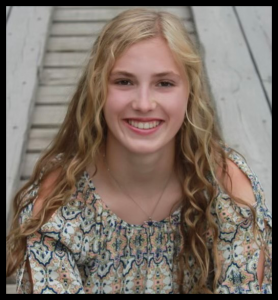 ---
Posted: November 26, 2023
AFFILIATES - Attica - Covington - Southeast Fountain - Vermillion County
New Funds to Benefit Area Communities
A variety of new endowment funds have recently been established to benefits area communities and high school students.  For more details click on the link to learn more about each fund.
The new funds include: E. Stanley & Vera Shew Unrestricted Fund, Lawrence & Patricia DeSutter Family Farm Memorial Scholarship, Dr. William Somerville Scholarship Fund, Robert & Helen Shelby Community Fund, Marilyn's Village Inc., John & Madeline Ives Community Fund, Judy Ashton Ferrell Unrestricted Fund, Hunger Relief Fund, Paul & Pat Coolley Fund,  Terry A. Badger III Scholarship Fund, Jackson Township Fire Department Fund, Coal Creek Cemetery Endowment & Pass-Through Funds, Edward A. Larson, Jr. Scholarship Fund, Friends of Ernie Pyle Endowment Fund, Pay It Forward Scholarship Fund, Cameron Cheuvront Memorial Scholarship Fund, and more!
To learn how you can establish a fund to benefit your community contact Dale at (765) 793-0702 or by email at dwhite@wicf-inc.org.
---
Posted: November 26, 2023
AFFILIATES - All
Memorial & Honor Giving
Fountain and Vermillion County are home to many wonderful people who have made a deep impact in the community.
Are you looking for a way to memorialize a loved one or friend who is no longer with us?  Or perhaps you would like to honor a family member, friend, co-worker, or service provider who has a positive influence in your daily life?  MEMORIAL & HONOR GIFTS are great ways to honor those who are or have been significant in your life or the life of your community. Your gift will go to the fund you specify, in the name of the one you're honoring.
The following individuals have recently passed away and the families have designated donations in their memory go to the Community Foundation.  We honor the following individuals (click on the name for more details): Vera Shew, Ethan Whyde, Mike Stump, Judy Ashton Ferrell,  John Ives, Dr. Donna (Summers) McGrady, Louise Houmes, Gregory Spragg, Brenda Phillips, Carlotta Auter, Harold VanDame, Marvin Potter, Rose Martin, Kenneth Scheurich, Stan Shew, Bill Smail, Richard Pattengale, Jeff Henry, Page Lane, Barbara White, Tim Thomas, Harold R. Long, Cameron Cheuvront, Darleen Swingle, Duaine Ramey, Wanda Clawson, Terry Holland, Marvin Shaw, Dr. Francis McGrady, Jr., Matt Milach, Joe Henderson, Ginger Orr, Raymond Bush, Carl Dismore, Richard Klage, David Rothrock, Ann Johannes, Ronald Smith, Charles McKinney,  Joe Hathaway, Edward C. Grubb, Sharon Sue Craft, Henry Meadows, Janice Vietti, Edward "Ed" George, and Carl Swinford.
All memorial and honor gifts are acknowledged to the person or people you designate so that the loved one's family, or the person you are honoring, is aware of the gift.  Or you can make an anonymous gift if you desire to do so.  The amount of the gift is, of course, confidential and only you will receive a gift acknowledgement for tax purposes.  It's very easy to give a memorial or honor gift – just CLICK HERE to get started.
---
Posted: November 20, 2023
AFFILIATES - All
Recent Grant Recipients
Congratulations to recent grant recipients:
Sugar Creek Food Pantry ($10,000), Veedersburg Food Pantry ($10,000), Covington Food Pantry ($10,000), North Vermillion High School ($3,500), Fountain County 4H Horse and Pony ($17,417.50), Cayuga Christian Church ($1,000), Victory Baptist Church ($750),Servants at Work ($8,000), Community Action Program of Western Indiana ($2,833), Attica Elementary School ($2,300), North Vermillion High School ($1,000), Reading Boot Camp, Inc. ($2,500), Parke-Vermillion Christian Youth Mission, Inc. ($8,500), South Vermillion High School ($500), Covington Fire Department ($3,500), Hillsboro Church of the Nazarene ($500), Covington Elementary School (1,000), Wildcat Christmas Store ($2,000), Covington Youth Soccer ($46,793.66), Food Finders Food Bank ($4,000), Attica Public Library ($1,190), Williamsport Firefighters & Auxiliary ($3,000), Attica Elementary School ($5,000), Covington Elementary School ($2,500), Vermillion Trails Alliance ($1,000), Southeast Fountain School Corporation ($4,000), Seeger Film Club ($1,500), Covington Elementary School ($3,500),  More →
---
Posted: November 14, 2023
AFFILIATES - Vermillion County
DEADLINE EXTENDED: Vermillion County Community Improvement Grant Program
The deadline for the Vermillion County Community Improvement Grant Program has been EXTENDED. Apply before November 21, 2023, to be considered.
Do you have a project in mind that you would like to see come to life in Vermillion County? The Vermillion County Community Improvement Grant Program has partnered with the Vermillion County Community Foundation to request high-quality grant applications for projects and programs that will enhance the quality of life for Vermillion County residents. The program may provide up to $2 million in funding subject to the discretion of Vermillion County. Grant requests will be reviewed by the Vermillion County Commissioners.
The County is especially interested in projects that cover startup costs for new programs, one-time projects, capital needs beyond an applicant's capabilities, initiatives benefiting a wide range of citizens, addressing community gaps or needs, enhancing an organization's ability to serve Vermillion County residents, and projects that demonstrate collaboration or partnership with other organizations. Click here to apply today!
---
Posted: November 06, 2023
AFFILIATES - Attica - Covington - Southeast Fountain
Supply Drive to Benefit Paws-n-Claws Animal Shelter
The Western Indiana Community Foundation's team invites you to participate in our Animal Shelter Supply Drive happening from November 6 to November 30, 2023. You can drop off donations at our office located at 135 S Stringtown Rd, Covington, IN 47932 during our regular business hours (9 AM to 4 PM)
Any other contributions are always appreciated. If you prefer to make a monetary donation, you can contribute to the Paws-n-Claws Endowment Fund, which provides essential support for the shelter's day-to-day operations.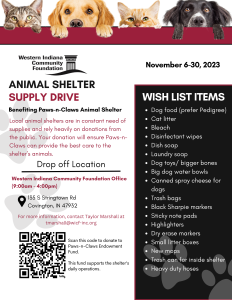 ---
Posted: October 05, 2023
AFFILIATES - All
Our Office Will Be CLOSED 10/9
Our office will be closed, on Monday, October 9, 2023, in observance of Columbus Day. We will be open during normal business hours on Tuesday, October 10, 2023.
---
Posted: October 02, 2023
AFFILIATES - All - Vermillion County
NEW – Hunger Relief Fund
The Hunger Relief Fund has been established in the greater Clinton, Indiana area to benefit individuals facing food shortages, whether temporary or long-term. This fund is flexible and can adapt to changing community needs, with its primary objective being to ensure that everyone in the area can access enough food for a healthy life, regardless of their situation.
This fund has the potential to assist various food programs. One category of projects that the Hunger Relief Fund could support consists of food pantries, including Mobile Pantries, Drive-Through Pantries, and Traditional Pantries. Additionally, this fund is open to supporting backpack programs, which typically provide free groceries to children and their families during weekends and school breaks, free summer meals for kids, senior food programs, before and after school feeding programs, and more.
Dale White, CEO of the Western Indiana Community Foundation, stated "Food shortage is a widespread issue in Vermillion County, and we believe this fund will make a significant and lasting difference in our community for many years to come."
Contributions to the Hunger Relief Fund are tax deductible and can be made online at www.wicf-inc.org or mailed to: Vermillion County Community Foundation, ATTN: Hunger Relief Fund, PO Box 532, Clinton, IN 47842.
---
Posted: September 13, 2023
AFFILIATES - Covington
Family Night is Here!
Covington Community Foundation will be hosting its 57th semi-annual Family Night on Wednesday, October 11 from 4:30pm – 6:00pm – a late afternoon/early evening of great food and family entertainment at the Beef House Banquet Hall.
Children and adults will unlock the secrets of nature's most jaw-dropping places – our very own National Parks! This event will feature a variety of activities that encourage creativity and problem solving. Dr. Drizzle will take you on an adventure to different National Parks to solve STEAM (Science, Technology, Engineering, Art, Mathematics) inspired puzzles that will allow your imagination and engineering skills to be put to the test.
Enjoy dinner and a show with the Covington Community Foundation.  Experience the exciting world of STEAM (Science, Technology, Engineering, Arts, and Mathematics) with the presentation of STEAM In the National Parks. 
Tickets MUST be purchased in advance at 135 S. Stringtown Rd., Covington or by calling (765) 793-0702, ext. 8. Tickets are $5.00 for adults and children are FREE. Seating is limited for this event.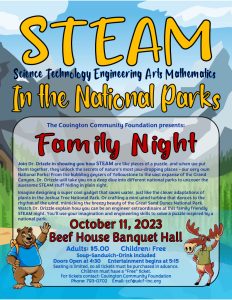 ---
Posted: June 27, 2023
AFFILIATES - All
New ~ Terry A. Badger III Scholarship Fund
The Terry A. Badger III Scholarship Fund has been established to benefit area high school seniors who graduate from a Wabash River Conference High School.  Primarily, the scholarship will benefit those students who excel academically and who exhibit exceptional performance in high school baseball.  Terry A. Badger III passed away at his home in Covington on March 6, 2023, at the age of 13.
Terry loved to participate in sports especially basketball and soccer, but his biggest passion was baseball. He enjoyed "parking lot" football and Blitzball. He also collected baseball cards and loved playing the card game, Uno. Terry enjoyed fishing, hunting as well as going mushroom hunting and going on rides on the 4-wheeler and on "Grandpa's Mule".  He loved to sing, and he didn't know a stranger.
Dale White, CEO of the Community Foundation says, "It's a privilege for the Community Foundation to be the steward of donated monies that will benefit students throughout the Western Indiana area. We appreciate the generosity of those who have contributed and want to be a part of keeping Terry's memory alive."
The applicant(s) for the scholarship must be accepted as a part- or full- time (minimum of 6 hours) student at a trade or technical school or a two-year or four-year public or private college or university.
The first scholarships will be awarded in the Spring of 2024.
Contributions in memory of Terry are tax deductible and can be made online at www.wicf-inc.org or mailed to: Western Indiana Community Foundation, ATTN: Terry A. Badger III Scholarship Fund, PO Box 175, Covington, IN 47932.